"Prepare the way of the lord; make straight his paths" — Mark 1:3
SSVD REFLECTS... In today's Gospel John the Baptist urges us to "Prepare the way of the Lord," and this is what Advent is all about. We are called to help prepare the way of the Lord by making the real meaning of Christmas come alive in our own hearts, in our family and to reach out to those in need. Is there a family you know who needs assistance? Please call the Society of St. Vincent dePaul so that together we can help the suffering and poor to celebrate Christmas.
JESÚS DEL GRAN PODER HOY La comunidad Ecuatoriana de Reina de los Ángeles le da honor a Jesucristo como Jesús del Gran Poder. Una celebración se llevara acabo después de la misa de las 12:30 p.m. hoy, 4 de diciembre en el sótano de la iglesia.
WOW! WINTER TOAST '12 IN GEAR Winter Toast has some really fabulous items to bid on. How do we get all those trips, condos, plane and sports tickets? Through the generous donations of our parishioners. If you have a vacation home, travel miles, sport and cultural tickets or gift certificates you would like to donate for the live or silent auction, please contact Amy Odwarka at amyodwarka@gmail.com or at 847-736-5446. All donations are tax-deductible and help the entire Queen of Angels community. Thank you in advance for your big-hearted donation.
ReNEWal of inspiration, kindness, spirit, faith, friendship, honesty and support
1,000 Word Project, a Queen of Angels community event NEW in 2012
Interested? Watch future issues of The Guide for more information.
"May he grant your heart's desire and fulfill all your plans.
May we shout for joy when we hear of your victory,
flying banners to honor our God.
May the Lord answer all your prayers." — Psalm 20:4-6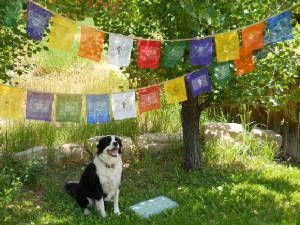 INTENCIONES DE MISAS Para pedir una intención especial para una misa en inglés o español en el año 2012, por favor visite la oficina parroquial o llame al 773-539-3176. La donación sugerida es de $10 por misa.
2ND CONCERT OF GRATITUDE At 5 p.m. today, Sunday, December 4, Our Lady of Lourdes Parish will host the second annual Christmas Concert of Gratitude, 4640 N. Ashland. Celebrate the Christmas season with performances by the Chicago Bar Association Chorus and the Immaculate Heart of Mary Parish Choir. A sing-along will be included. Two of our own choir members, John and Stella Peters, will be participating. A freewill donation is appreciated.
SAVE THE DATE! The Holiday Pops Chicago Concert will begin at 8 p.m. Saturday, December 10 at St. Michael's Church, 1633 N. Cleveland Ave. Performers will include the Holiday Pops Chorus and the Southport Symphony Orchestra. Our own cantor, Andrea Lanctot, will be performing. For tickets, call Andrea at 773-339-0651.
HIGH SCHOOL OPEN HOUSE St. Scholastica Academy invites all sixth, seventh and eighth grade girls and their parents to the Open House from 5 to 7:30 p.m. Tuesday, December 6. Learn about the International Baccalaureate honors program, the college-prep curriculum, eight competitive sports and a full array of co-curricular opportunities including an arts program and the Benedictine philosophy that prepares students to live and work in a global society.
DO YOU KNOW A VETERAN? Volunteers of America can assist veterans through the Supportive Services for Veteran Families Program, including housing counseling; transportation and daily living services, financial planning and temporary financial aid. Please contact John Fahey at Volunteers of America at 312-564-2334.
SPECIAL COLLECTIONS
December 8 — Immaculate Conception
December 11 — Christmas Flowers
December 18 — Sharing: BVM (with regular collection)
December 25 — Christmas
January 1 — Solemnity of Mary, Mother of God
January 1 — Lyman Scholarship (with regular collection)