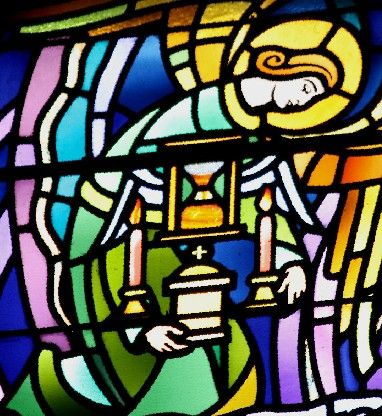 The sacrament of the Anointing of the Sick will be celebrated on Sunday, October 12 during the 9:30 and 11 a.m. Masses in English and the 12:30 p.m. Mass in Spanish. The sacrament is not used only as a final farewell and prayer prior to death. More so, it celebrates the comfort of Christ and the prayers of the Church for any Catholic person who has been baptized and is of sufficient age to be comforted by the Sacrament who:
has a long-term physical, mental or emotional illness,
is preparing for or recovering from hospitalization or surgery, or
may have a health condition that is controlled at the moment but could recur, such as a heart problem or cancer.
If you wish to receive this sacrament, you may bring family and friends to sit with you and be present with you at the time of anointing. May the persons anointed and those who love them be given God's grace!
Continue reading "Anointing of the Sick / Sacramento de los Enfermos" »