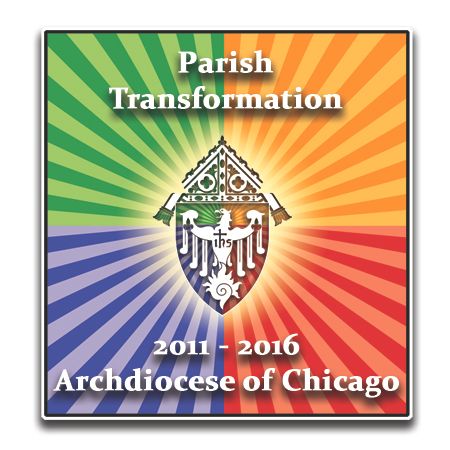 "Parish Transformation"
BUILDING ON 100 YEARS OF SHARING AND CARING
This fall our parish will participate in the Parish Transformation Initiative. It is a 12-week program that focuses on helping parishes see where they are now, what their mission is, and what they need to do to carry out that mission.
Why is our parish participating in Parish Transformation? As the world around us changes, and as we change as people, it is healthy to step back and evaluate how we are living out the mission of Christ through our parish. This is what we will do through Parish Transformation. I am confident that our reflections and discussions will affirm who we are and much of what we are doing as a parish. However, we may find that a fresh look will highlight areas of need that challenge us to try new ideas and approaches. Our goal in this undertaking will be to celebrate the gift that is our parish community, while trying to make our parish community even more vibrant and effective in living the Gospel.
How will we do this? Because we will be reflecting on how our parish is living out the mission of Christ in our community, I want us to think of this process as an extended retreat. We need to enter into this process with openness to where the Holy Spirit is leading us to go. The final product of the Parish Transformation process will be a strategic plan that includes specific actions, goals and timelines that we will want to accomplish. However, it is important that we remember this is not meant to be simply a corporate planning process. This is an opportunity for us to grow spiritually, both individually and as a parish, and to take the next step in our collective faith journey.
Continue reading "Parish Transformation / Transformación Parroquial" »